Radio gardening is a radiophonic environment, mixing heterogeneous content, formats and traditions of radiomaking within radio's own material complexity.
It is an ongoing experimental and decentralised form of radio-making and performative archiving. It has been exhibited at SAVVY Contemporary in November 2020 in the exhibition INSIDE/OUT: Processing Archives and took the shape of a performance in March 2021 during the conference Crafting a Sonic Urbanism: Listening to Non Human Life. Together with Niko de Paula Lefort, Radio Gardening will be performed again in October 2021 as part of the media art festival lab30 in Ausburg, Germany.
The project was initiated as part of a residency program
On Archives
organised between the Goethe Institut Lagos and 16/16 in Nigeria and SAVVY Contemporary, ZK-U and Galerie Wedding Berlin. Prevented from travelling to Nigeria, Monai set up a remote participatory sound archive, compiling sounds from Lagos which documented the emergence of a new communal garden: conversations about planning, weeks of construction sounds, the daily life of workers, sounds of the transformations taking place and more. On the ground in Lagos, Tushar Hathiramani and Seetal Solanki from 16/16 activated communities and non-human agents, connecting them to different places and involving them in the radio-making process. T-SHINE-BABA, contributed a variety of experimental forms of sonic expression, sharing not only his own creative voice but many other voices from the streets of Lagos came across during the process. These sounds and other documentation of the process are archived on the @sonicgarden Telegram group and online at radiogardening.space.
Likewise, other sound archives were compiled via Telegram and became part of Radio Gardening. The @seedbiblioteek collects conversations and sounds with seed librarian, artist, activist and researcher Zayaan Khan, from Cape Town, SA. In the @fazendinha, field recordings and bioacoustics experiments int the region of Brumadinho, Brazil, are compiled with Niko de Paula Lefort, musician, musical instrument developer, field recordist, radio transmission and installation artist and audio technologist.
Niko is responsible for building and tuning the Mini FM Transmitters that give life to the radio environment setup both for the exhibition as for the performances. He is also the composer of the sonic generative outcomes during performances.
Artistic Direction, Project Management and Archiving:
Monai de Paula Antunes
Transmission Ecology:
Niko de Paula Lefort (with the support of Kate Donovan)
Contributors to the sound archive:
T-SHINE-BABA, Tushar Hathiramani, Seetal Solanki, Zayaan Khan and many other anonymous sound enthusiasts from around the world, but specially Lagos, Nigeria
Book binding/props: Fernanda Hoehne
Graphic Design: Silvia Noronha and Monaí de Paula Antunes
︎ online archive
︎ video
︎ podcast
︎ On Archives
︎ On Archives (interview)
︎ INSIDE/OUT: Processing Archives
︎ INSIDE/OUT: Processing Archives (Radio Show)
︎ INSIDE/OUT: Processing Archives (sound walk
though the exhibition)

︎ Crafting
a Sonic Urbanism: Listening to Non Human Life
︎ Crafting a Sonic Urbanism: Listening to Non Human Life
(performance)
︎ Niko de Paula Lefort
Radio Gardening exhibited at SAVVY Contemporary Berlin as part of the INSIDE/OUT: Processing Archives, November 2020. Image credits: Raisa Galofre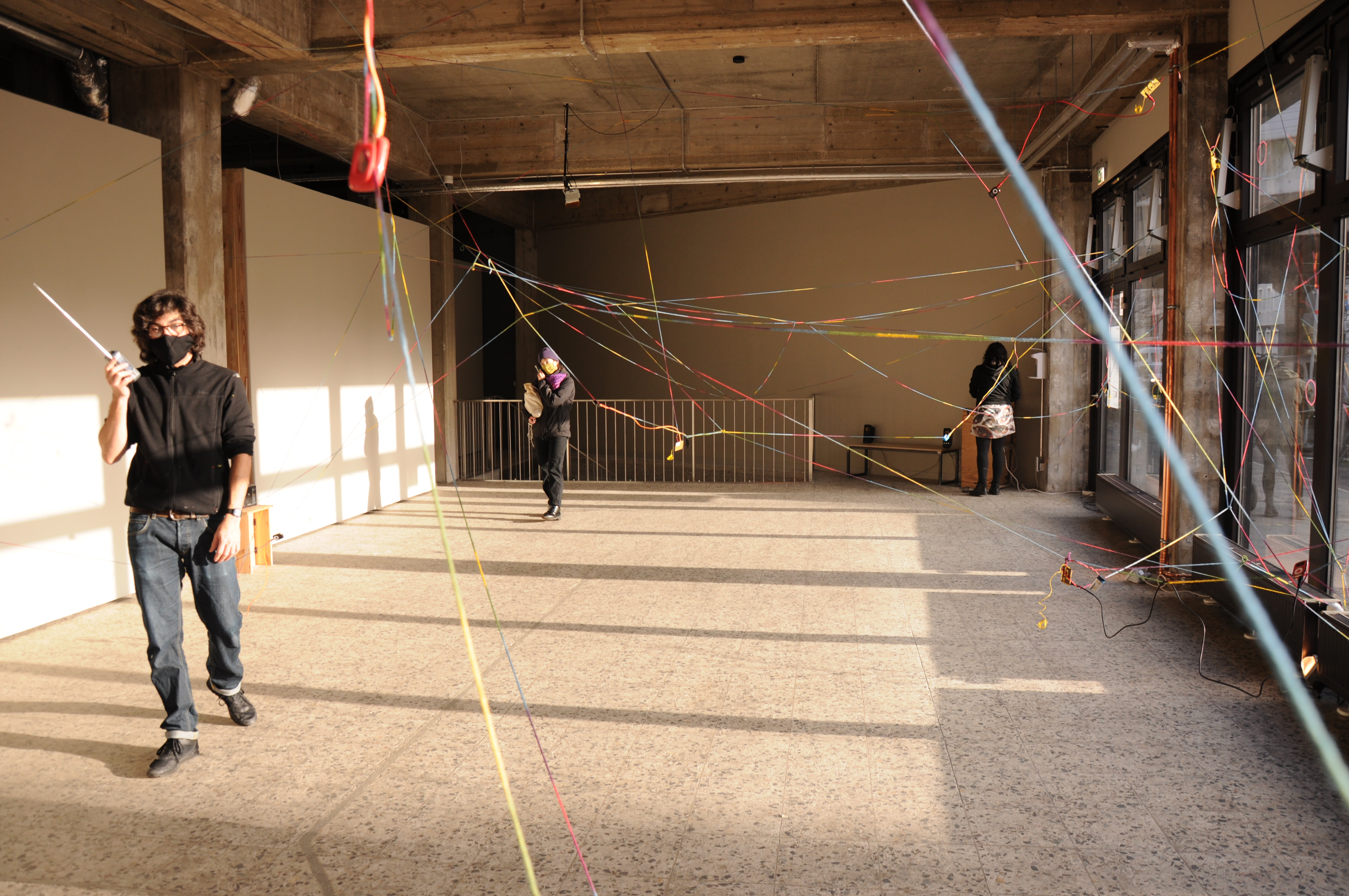 Radio Gardening exhibited at SAVVY Contemporary Berlin as part of the INSIDE/OUT: Processing Archives, November 2020. Image credits: Monai de Paula Antunes
Details of exhibition. Image credits: Monai de Paula Antunes
Radio environment setup at the AADK Spain in Blanca for the performance at the Crafting a Sonic Urbanism: Listening to Non Human Life Conference. Image credits: Niko de Paula Lefort