Radio Otherwise
Together with a wide network of radio enthusiasts, Kate Donovan, Monai de Paula Antunes and Niko de Paula Lefort explore the plurality of experiences involved in radio-making in connection to ecological thinking. Radio Otherwise is an ongoing artistic research project motivated by the many knots which art, knowledge-making/sharing and communication encounter.
Thinking and doing radio otherwise means focussing beyond purely anthropogenic transmissions, recognising relationality within the spectrum of more-than-human radio ecologies: the sun's rays, lightning strikes, meteors, the radio memories held in soil from radioactive pollutants. It also means to research and reflect upon alternative histories and forms of radio-making through its complex materialities and multifarious aural traditions; special attention is paid to the spatial qualities of radio and radio-making, from experimenting with
nomadic outdoor studios, building small-scale transmission ecologies (Friz), to observing how the frequency spectrum is occupied in place of rich biodiversity (Krause).
Radio Otherwise promotes radio's emancipatory potential, inspired by pirate, free and community radios, as well as the MiniFM movement (Kogawa), and supported by decolonial and feminist literature and practices. It recognises the recent turn towards bioacoustics and the connected practices of listening as ways to re-connect with 'nature'. But the power dynamics of listening can be just as violent as those of 'the gaze'. Radio Otherwise brings listening together in a constellation with ecologies and cybernetics, in an attempt to carefully and critically move beyond the human/nature dichotomy, to deal with messy boundary-crossings in order to recognise situated relationalities with/in place; we seek dialogical relations with environments, through the development of 'media' as well knowledge sharing/making processes, encouraged by the boundlessness of radio's artistic and cultural expressions. In this way, listening and radio-making can also be methods to sit with uncomfortable relationalities, the relentlessness of the Anthropocene.
-> radiootherwise.net
Radio Otherwise: Circling Threasholds
Transmission performance broad- and narrowcast in Berlin during the festival FORESTS OF ANTENNAS, OCEANS OF WAVES: An exploration of art and theory in electromagnetic urban environments
Mini-FM transmitter workshop at the Gartenarbeitschule Wedding
Bioacoustic experiments at the Prinzessinnengarten Moritzplatz
Transmission experiments with the worm compost at the Prinzessinnengarten Moritzplatz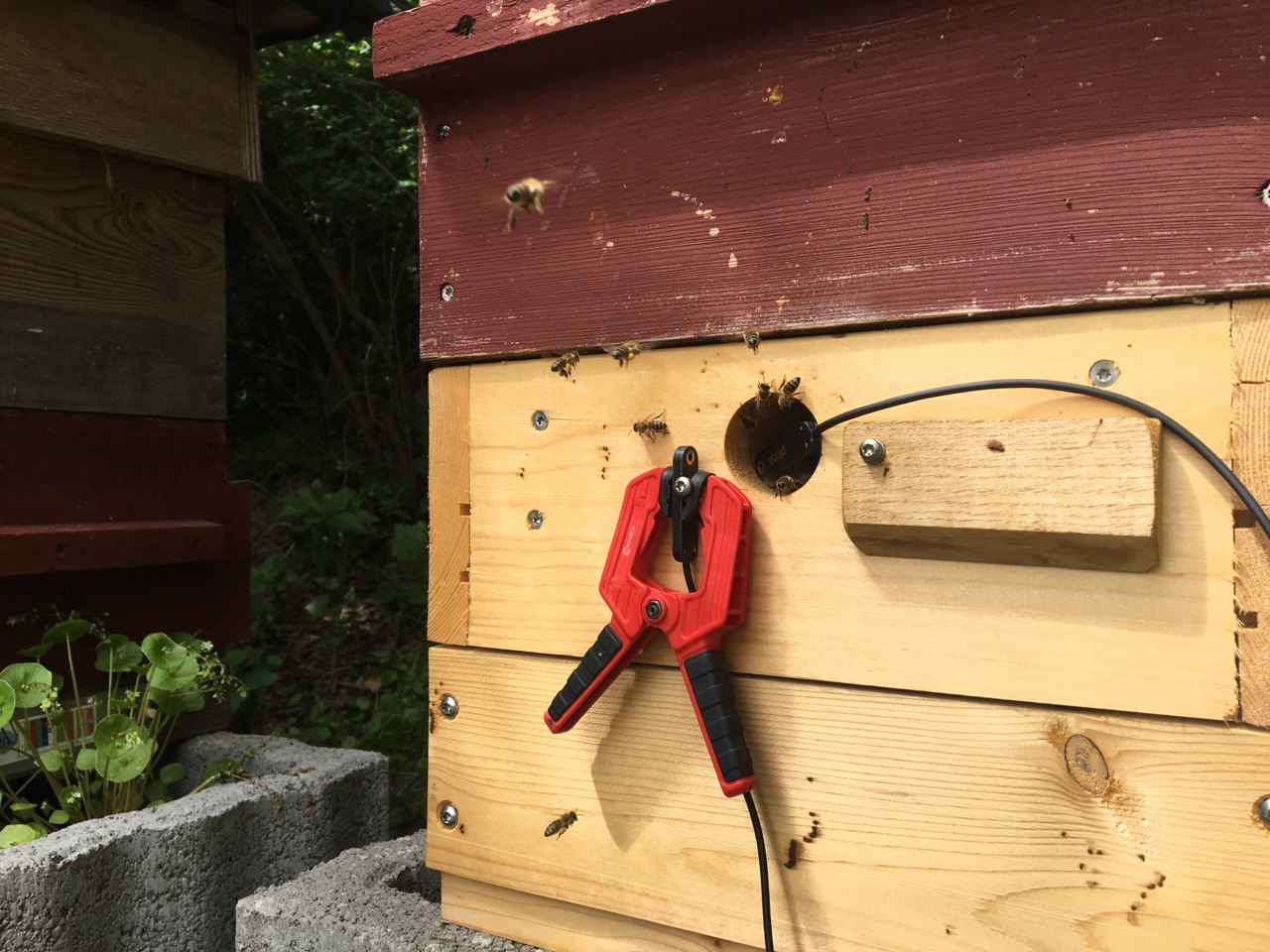 Bioacoustic experiments at the Floating University, listening to the bee hives
Bioacoustic experiments at the Prinzessinengarten Moritzplatz, listening to Bokashi compost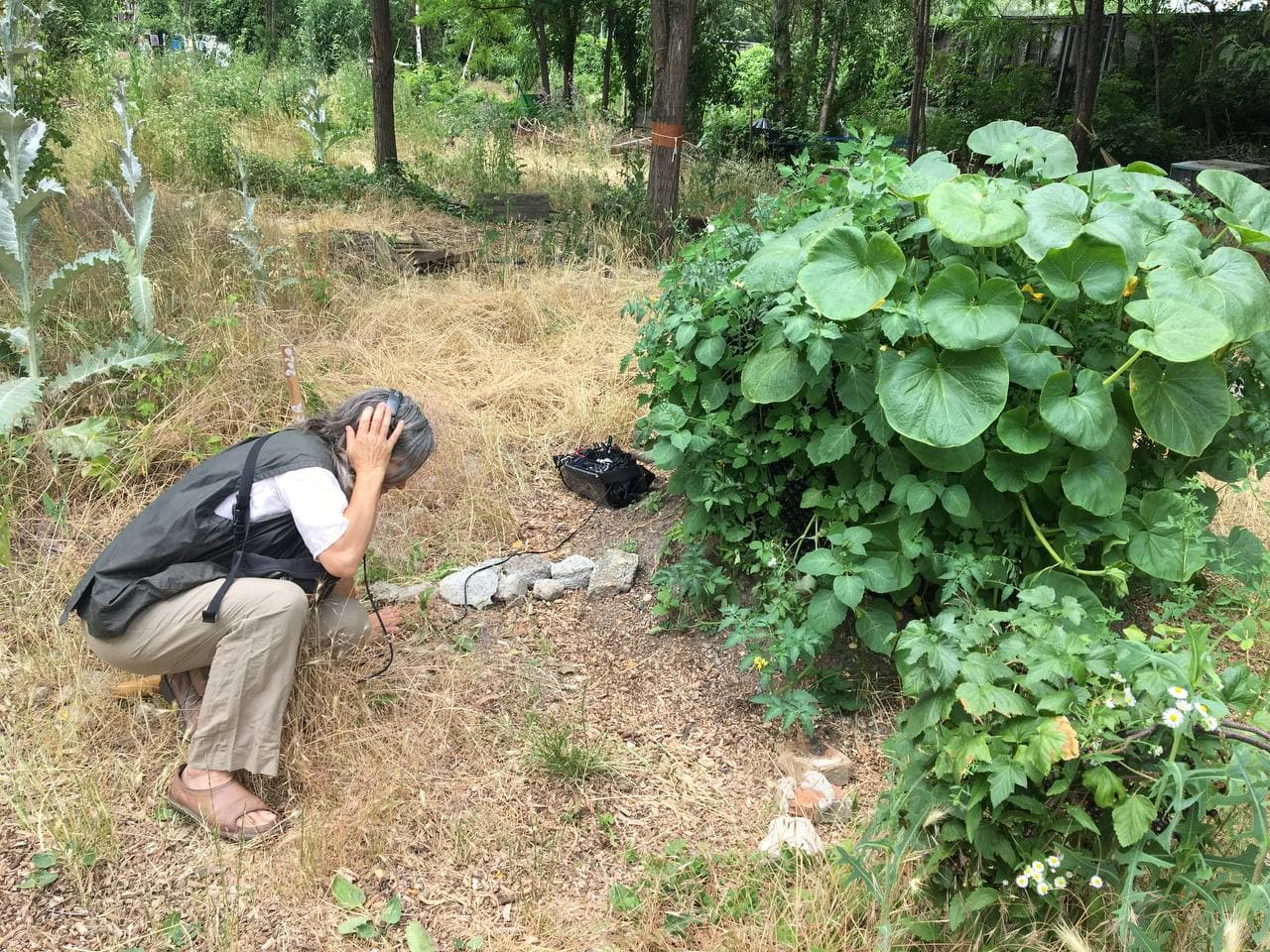 Bioacoustic experiments at the Prinzessinengarten Moritzplatz, listening to funghi compost
Live Radio at Floating University